Hi guys,
Its been a while…blah blah blah.
I'm a busy lady, I got a new a job, actually going up the career ladder. Yes thanks. Go me. The plus side to this new job is actually getting student discount.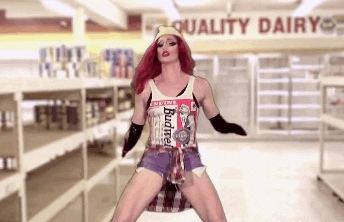 Which brings us to reason for this post. So, I have to go college once a week (#studentlyfe) and one of the girls that I go with also enjoys make up. I told her that Morphe Brushes had opened their first International store in London, she was unaware, but we both needed to go. I looked up how far it was from college. Only 34 minutes. As soon as college had finished, we were on the tube there.
Oh hi hun. Lovely to see you. Welcome to the UK.
It was beautiful. We spent quite a while in there. I ended up buying some things, including: the Jeffree Star Blood Sugar Pallette, and some Morphe brushes. Soz. As a certified Beauty Guru now, I need to actually name the brushes. BARE WITH. (Cut to me searching around my room looking for them #beautybitchhhhhhh)
Welcome to Becky's Beauty Bitch Blog. I am now the proud owner of the following Morphe Brushes: M135, M510 and M519 (It took me a solid 10 minutes to find). AKA two eye shadow brushes and a fancy highlighter brush.
So when we went to pay, I thought I would be able to try a little trick, that only big big influencers in the beauty industry know, when we got to tills to pay for our fancy things.  FYI, saying James does in fact get you 10% off in stores. Thank you sister.
Since we were living our best lives, and MAC offers student discount in stores, we wandered over to get our MAC on. We both got some more items, me being the glowy goddess that I am decided that the best way to spend my hard earned money, was to get Strobe Cream AND Fix Plus Pinklite. I don't regret it (much) and I love being the best shiny sister I deserve to be.
So here is the quality content. Hello to my first ever beauty haul xoxo
So look out for a post coming soon with me creating a LEWKKK with all my new products. I would have done it, but I'm ill and as I said a bit busy. Regardless hope you have enjoyed this little post, with me branching out into new things.
See you soon huns xoxo